Here's a big LG LCD TV, LG 42lc7d.
Well, I'm looking for scrap steel to fill the van so this one should give me a big chunk of it when i'm done scrapping it out..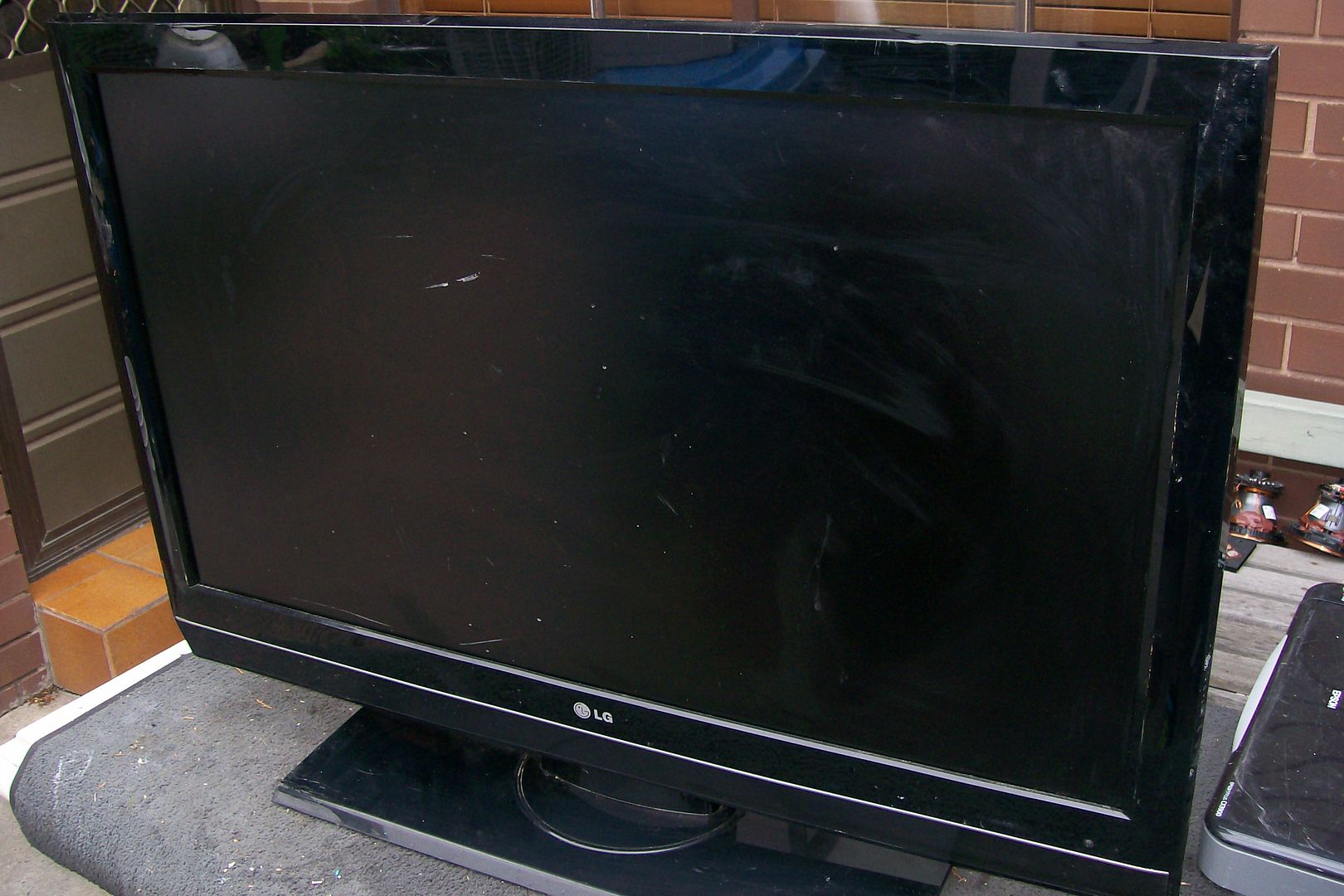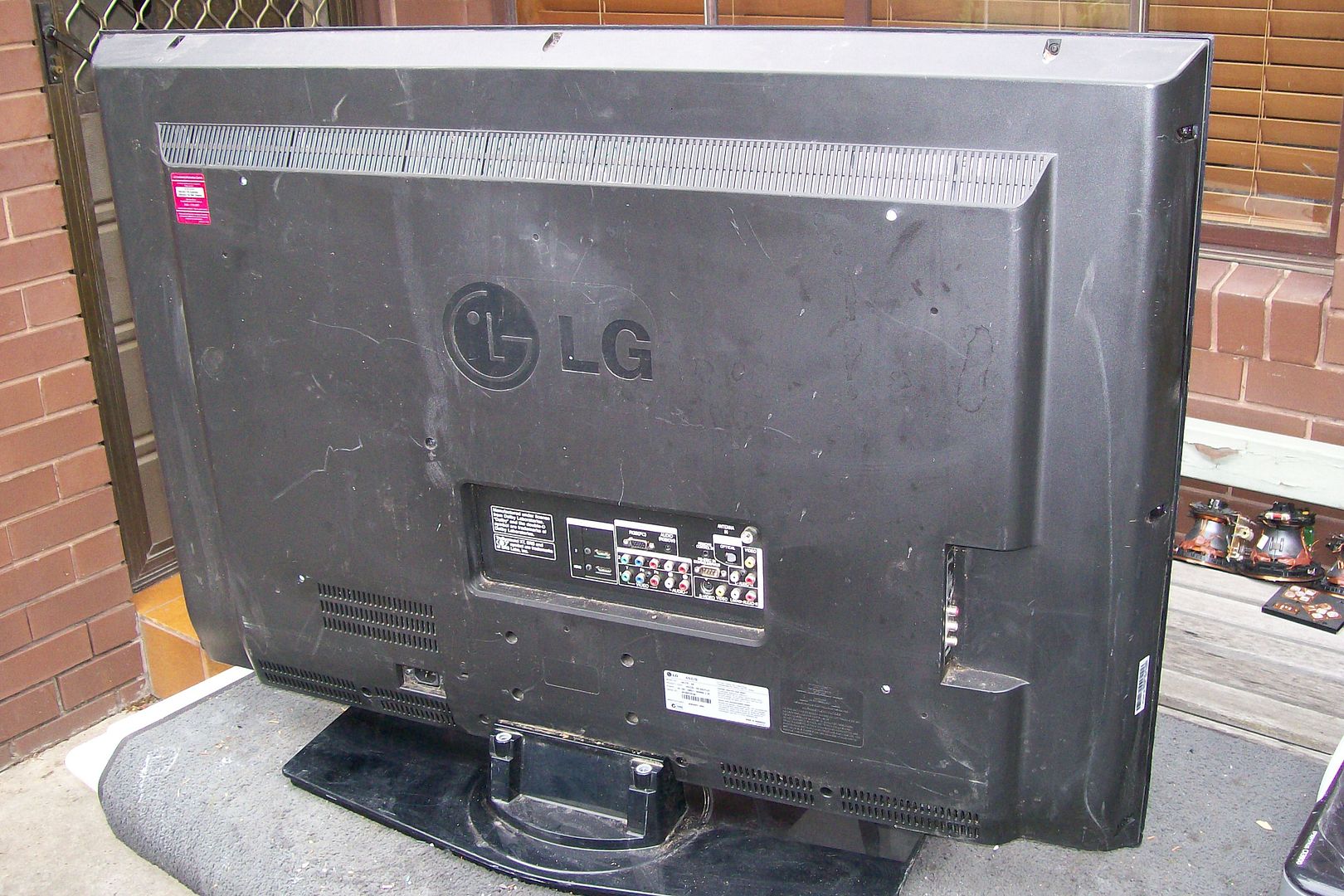 Layed it down and about to perform scrap surgery. The steel base weighed over 4 kg's alone so good start..