Scrapping a crt Akai 68cm CT-T29P32S
After the relatively lightweight Cobalt tv i just tore apart this one nearly gave me a hernia, i wasnt ready for the difference in weights between the two of them.
I knew from the first screw i unscrewed this was leaps ahead in terms of build quality, the casing screws were really substancial. The inside was surprisingly clean and there before me stood high and proud quite a chunky copper yoke and wrapped around its screen was a degaussing cable that was on a par with a Sony tv. One big thick copper band snaking its way around.
The circuit board was fairly impressive, with a reasonable transformer and a number of those ones on a spool that are easy as to remove the copper from. A few ic's, aluminium heat sinks and crystal oscillators go towards making a fairly good board.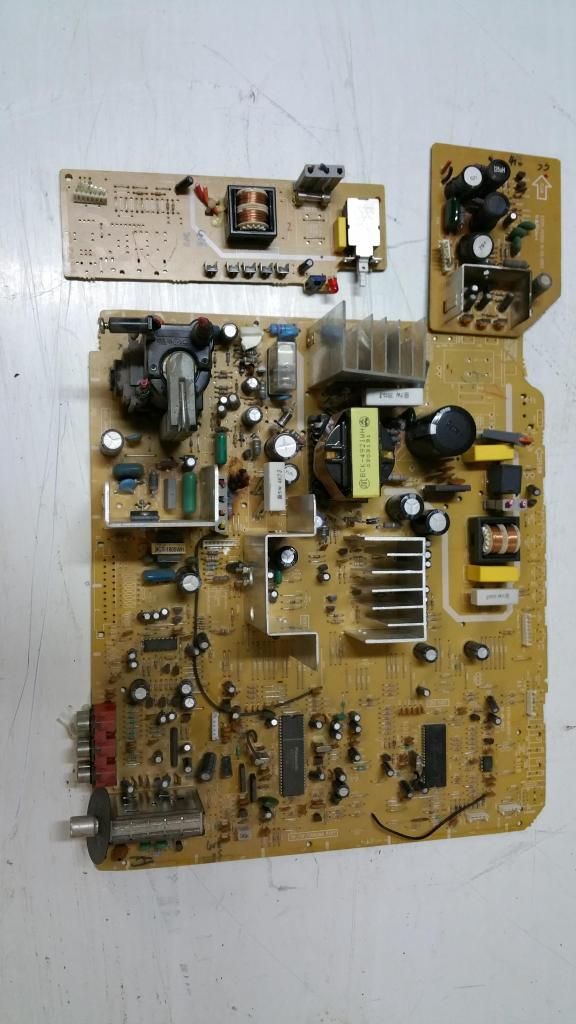 The insulated wire was avearge on a tv this size and the plug not pictured was added to my pile ready for a session of plug dentistry for the nickel coated brass pins.
Oh well time to move on to the next victim.