Here's a very large Plasma TV, be good to get this one scrapped as it's been sitting around for a while.
Samsung PS-50C91HD..
This back is just steel so no aluminium yet..
Under the base there a decent chunk of cast alloy..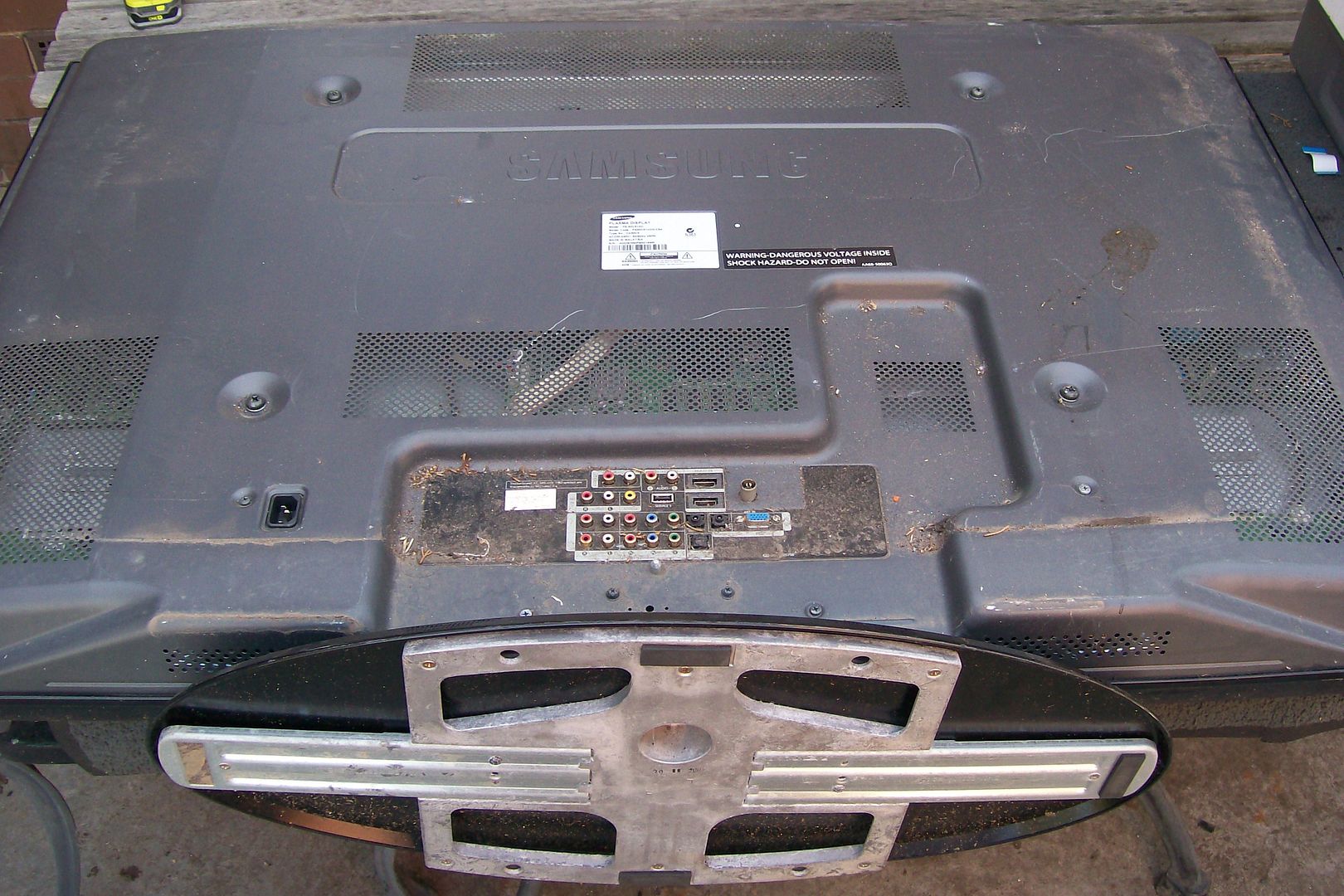 I've had a few like this, that centre plug is steel and stuck in very hard, i've tried to knock these out before and for what it's worth I don't bother trying now, I send this off as irony aluminium..