This morning I was a bit over an hour away from home doing other things and decided to try out an idea someone gave me.
It's an idea that i'm looking to do in other ways but being so far out and not somewhere I would advertise to pick up scrap I thought I'd test it out.
Instead of dropping off a flyer and hoping for a call back as I would normally do, being where I was I could say I was in the area today only and i'll take away any e-waste they had.
well something like that, I still showed my flyer so they could see the list of things I recycle and it turned out to work ok.
I guess it's like cold calling but to me it's like, hey i'm here, here's your chance to get rid of some junk, free.
Most had nothing at the time, they probably wanted more time to think about it, others had a couple items and a good one I find to ask for at offices are coffee machines.
offices usually have a kitchen and it's funny how many have a broken cappuccino machine sitting around, to me it's my foot in the door, whilst i'm taking that away they have time to find other bits.
Anyway so I walked into a small office looking building and it turned our they were some kind of electrical company that specialised in some kind of custom built electronics.
To look at the building from the outside it just looked like a small office but boy did they have some cool stuff inside, I couldn't take that but I ended up scoring well considering it was just out of the blue.
Aside from boxes of oddball electrical bits the most unusual things are 4 suitcases that open up like a pc but it's some kind of custom testing equipment.
I should of asked what they were but when I'm picking up I try not to make a big deal out of anything just incase they change their mind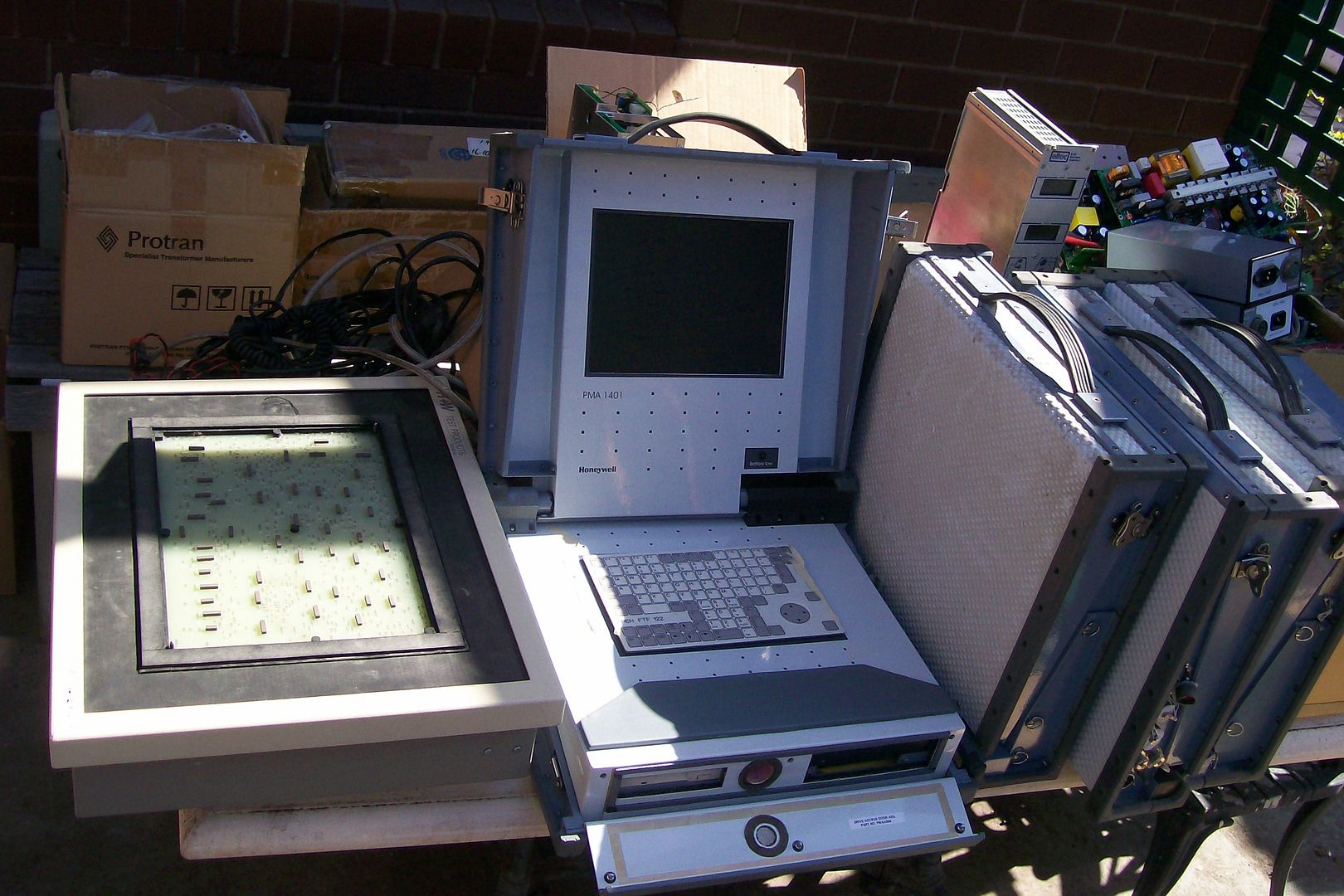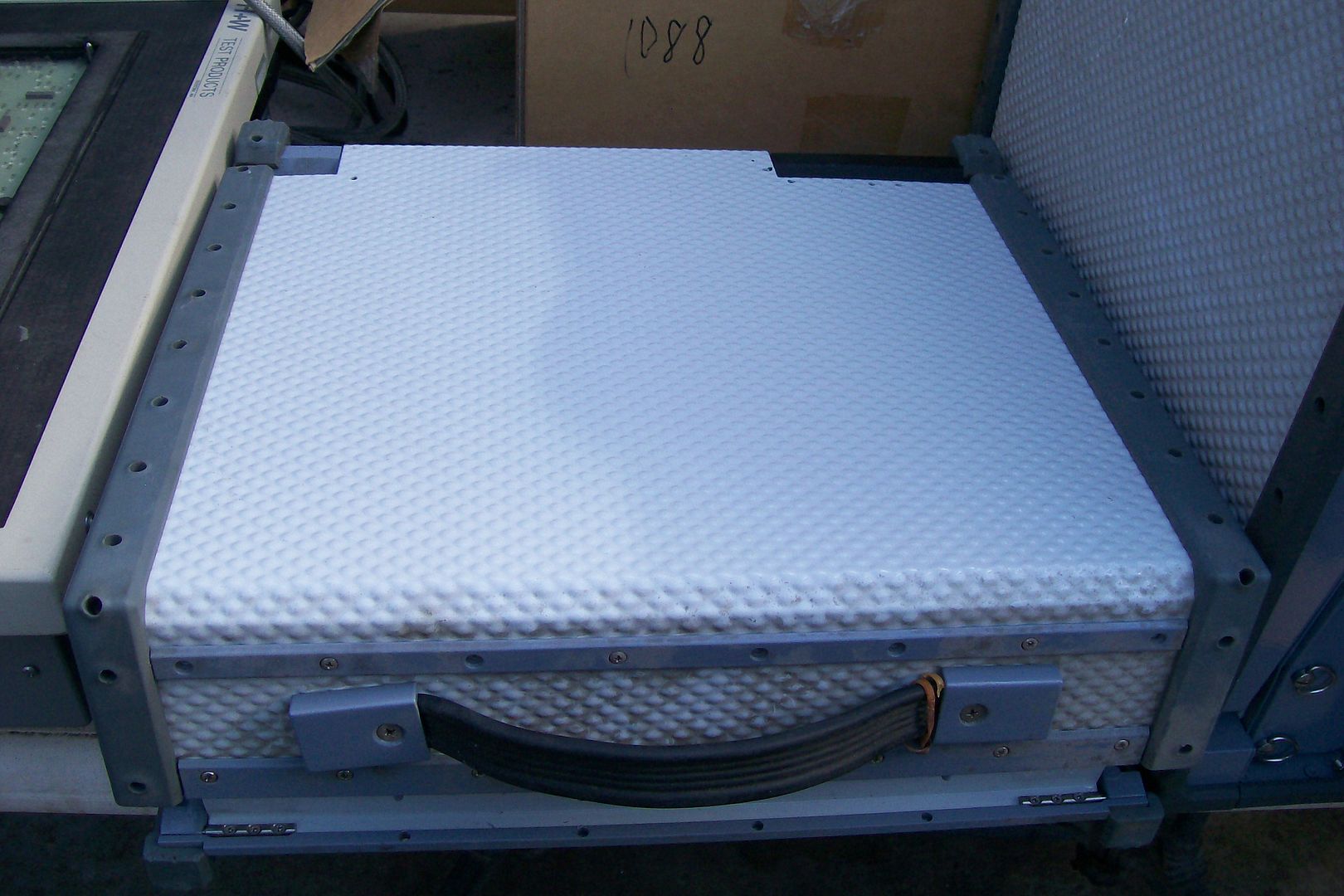 Made by honeywell, I'm not sure what it is and can't find anything on it but it has the screen, keyboard and in the front it has a dvd drive and a floppy.
I'd imagine there's a motherboard of sorts inside and that might it, they don't seem to be anything that is sell-able, they look to be around 15 years old or so..
This is some kind of testing box, it's very strange so i'll put this aside until I work out what it is..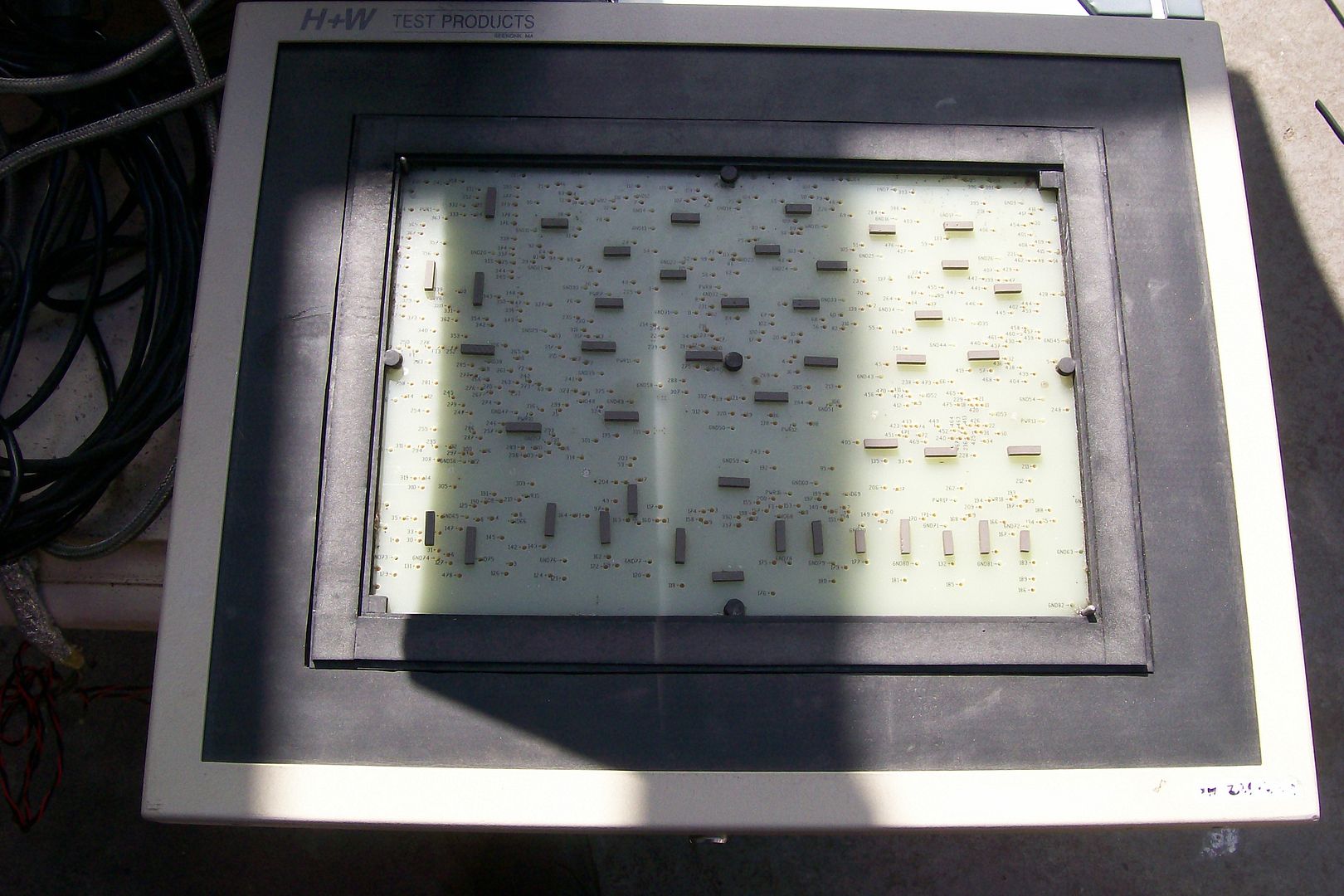 Boxes of cables with some being very heavy gauge that I'll keep..
But yeah, the point of this post isn't to showcase my score, it's more about what can be got just by walking into random places and asking for scrap on the spot.
Little unlikely electronic firms seem to accumulate a lot of bit's 'n pieces but probably not enough for them to think about clearing it out, try looking out for them and you might be in for a surprise.