Here's an IBM Netvista M/T 6339-A1A to scrap out, Seems like it's a small form factor type pc of it's time.
It's a real nice solid pc tower I have to say..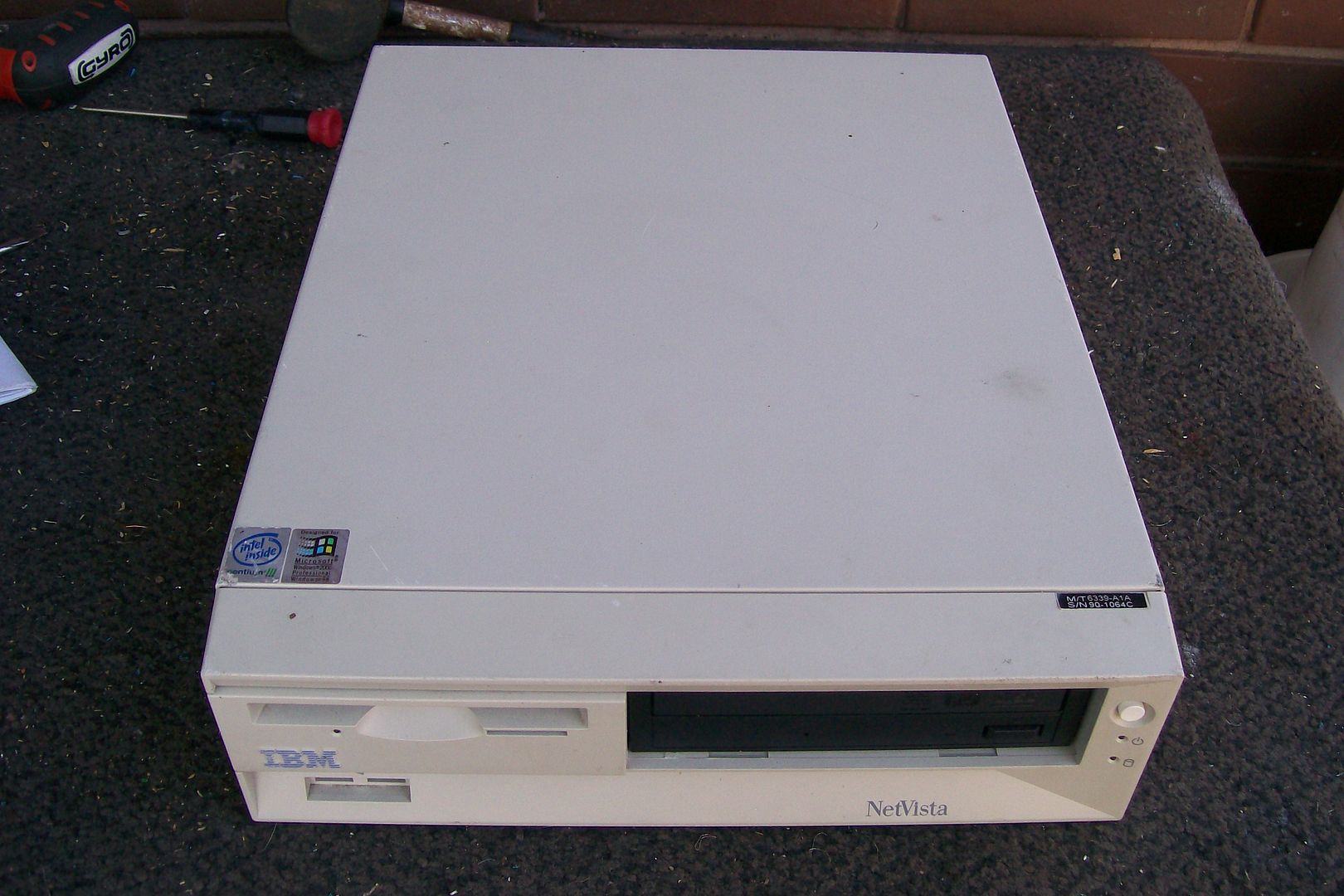 Hah!
What a funny little computer.
You can see the normal sized dvd drive on the left and motherboard on the right, see how small the mobo' is?