Here's a HP Pavilion 8903 to scrap out, some may of noticed the background of the pictures are different, that's because I have my bench space in the workshop all free'd up.
I prefer to work on a carpet bench so I cut up a piece and i'm all set..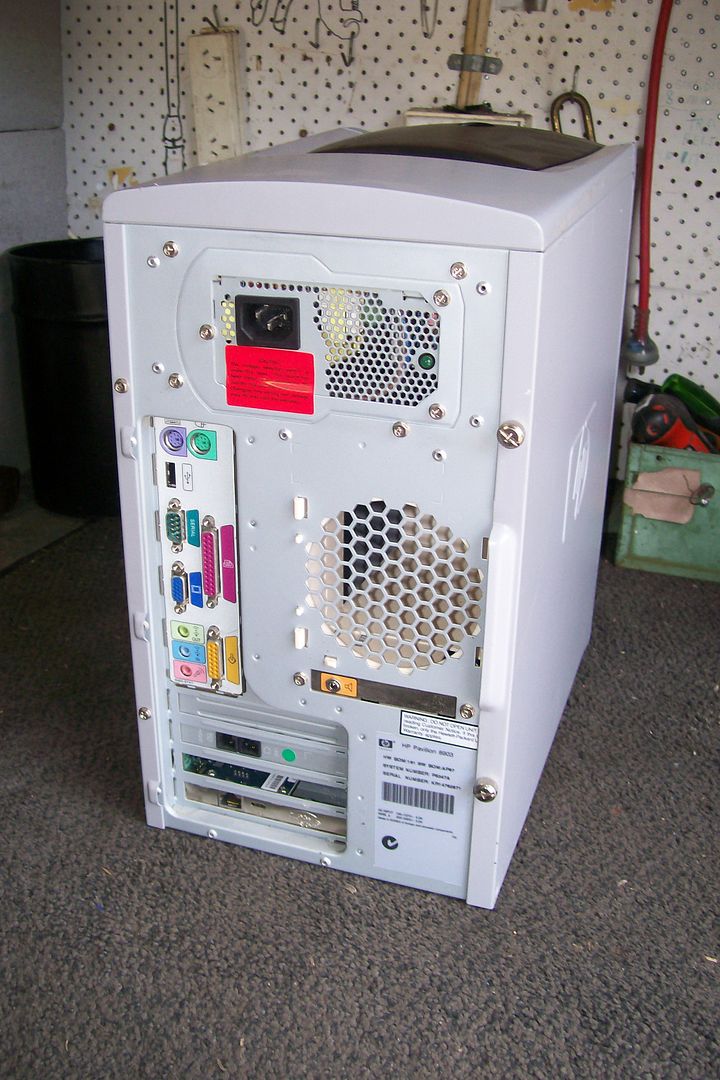 I'll clean out the wires and that big plastic heat sink cover to get a good look..