This is a HP Compaq DC7600U Ultra Slim PC, the're small but not as small as some i've seen, maybe there's a micro slim tower too?
They may be smaller but not much different to a regular pc, in this case it's just the dvd drive that's small, and no floppy off course..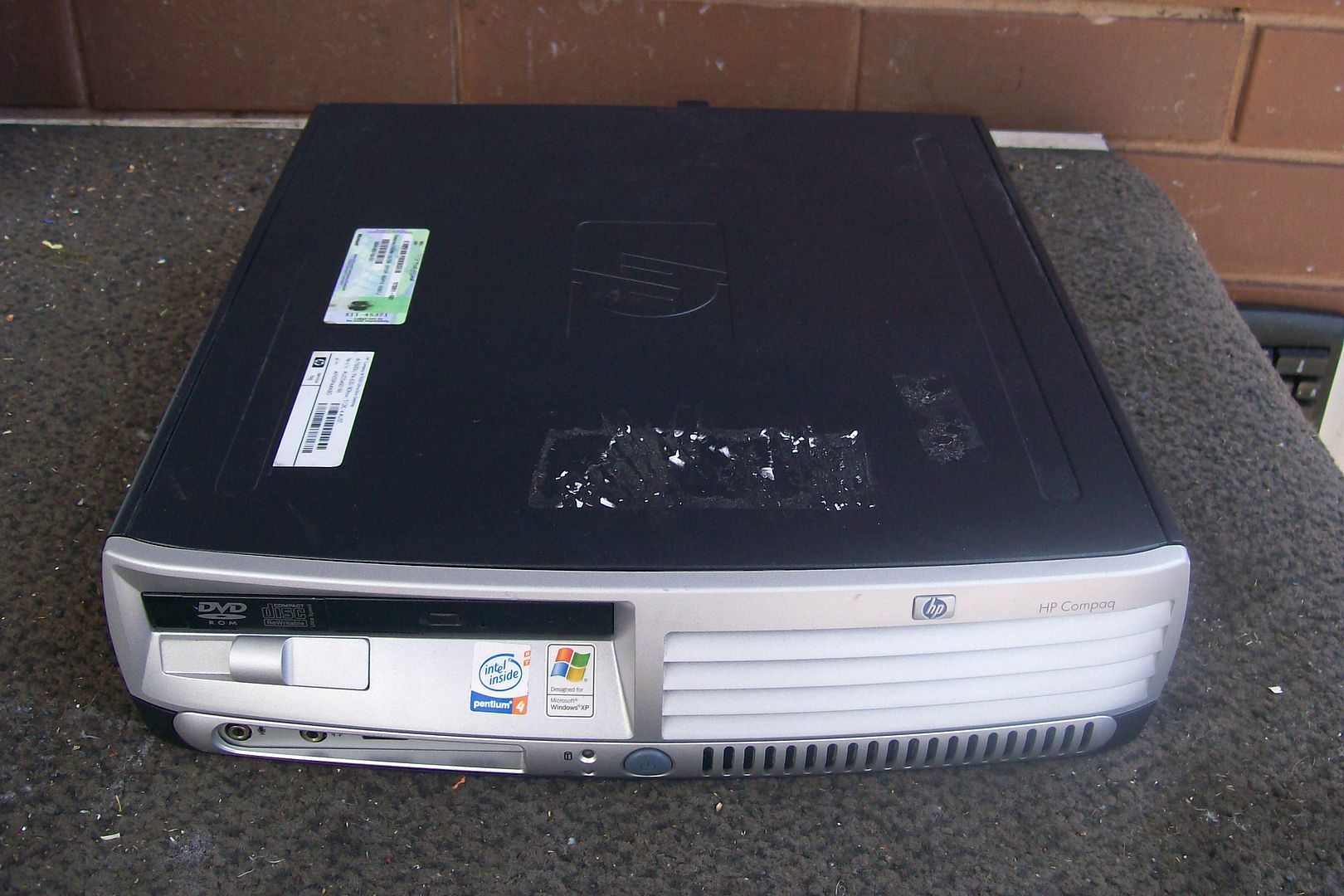 They pack it all in very well, i'd imagine it would get quite hot inside that tower though.
anyway let's just scrap it..