Was a busy day scrapping stuff today, appart from a lot of junky stuff I did a few pc towers so I got some quick pic's.
This one's a Compaq Evo D51S..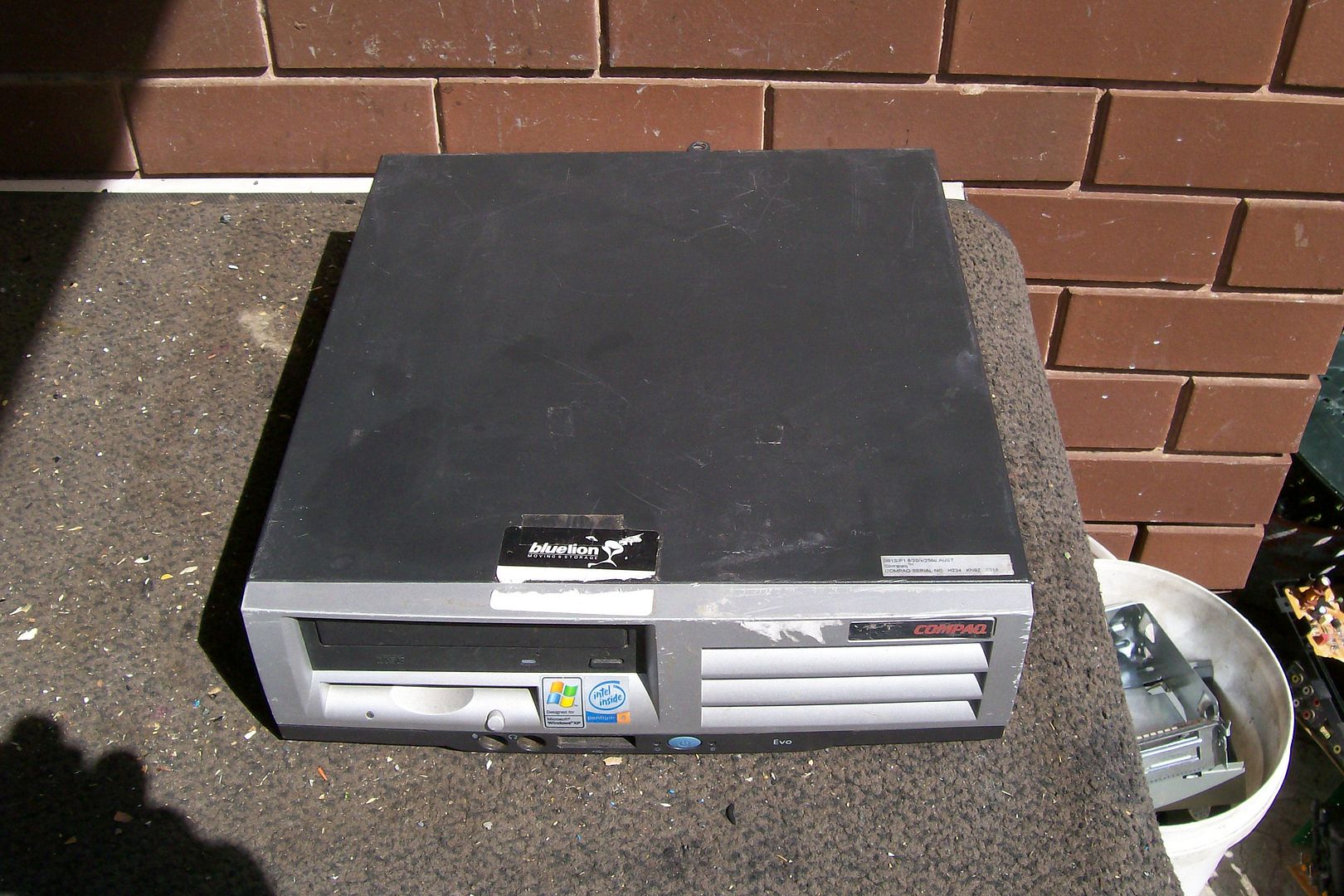 This one's just a variation to the previous compaq I did, almost the same model.
It's packed well and all the drives should flip out..