Millberry copper wire is about the purest form of copper scrappers find, Bare Bright is another term they use for Millberry.
I enjoy stacking metal, kinda like bullion and copper is a great metal to stack as it's holds value well, unlike gold & silver ATM
Anyone that stacks copper bullion know's too well of the high premiums when it comes to buying copper bullion bars or coins so I make my own.
I call 'em the "Copper Stacker Bucket"
Using millberry copper only keeps it all uniform in purity, some wire that appears to be millberry may not be if it has any kind of residue on it.
so not the coated insulation, anything with even the slightest coating of laquer renders it as #2 copper, or burnt copper as they say.
But even glue, degaussing cable wire can be millberry but if the glue residue from the insulation tape remains on the wire and is all sticky, then it's technically not millberry.
So this is what I been doing, today i'm packing another bucket which reminded me of these pic's I took of the first one I made.
Here I filled a bucket with 10 kg's initially but realised I could fit more, these buckets I use are yoghurt buckets from a kebab shop, they seal very tight..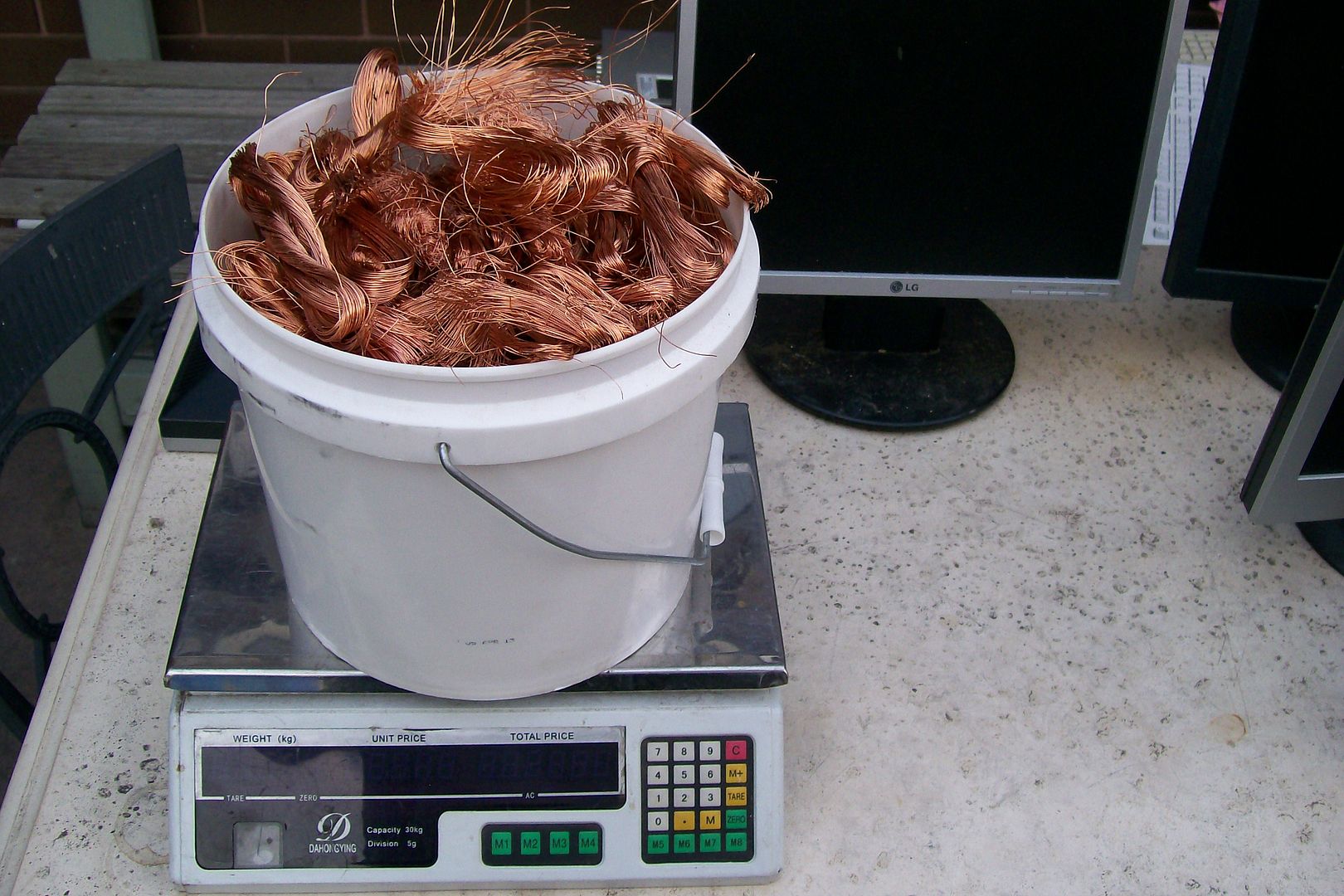 It's mostly degaussing cable wire and from small copper spools, Wire strippers also get millberry, I don't strip wire but would for the purpose of stacking pure copper..