A while ago I picked up a couple short wave diathermy machines from a medical centre.
the're basically used by physio therapists and direct electric pulses into an injured muscle.
well something like that, at first I thought they were some kind of brain washing machine,
something freaky like they used creating Frankenstein's monster.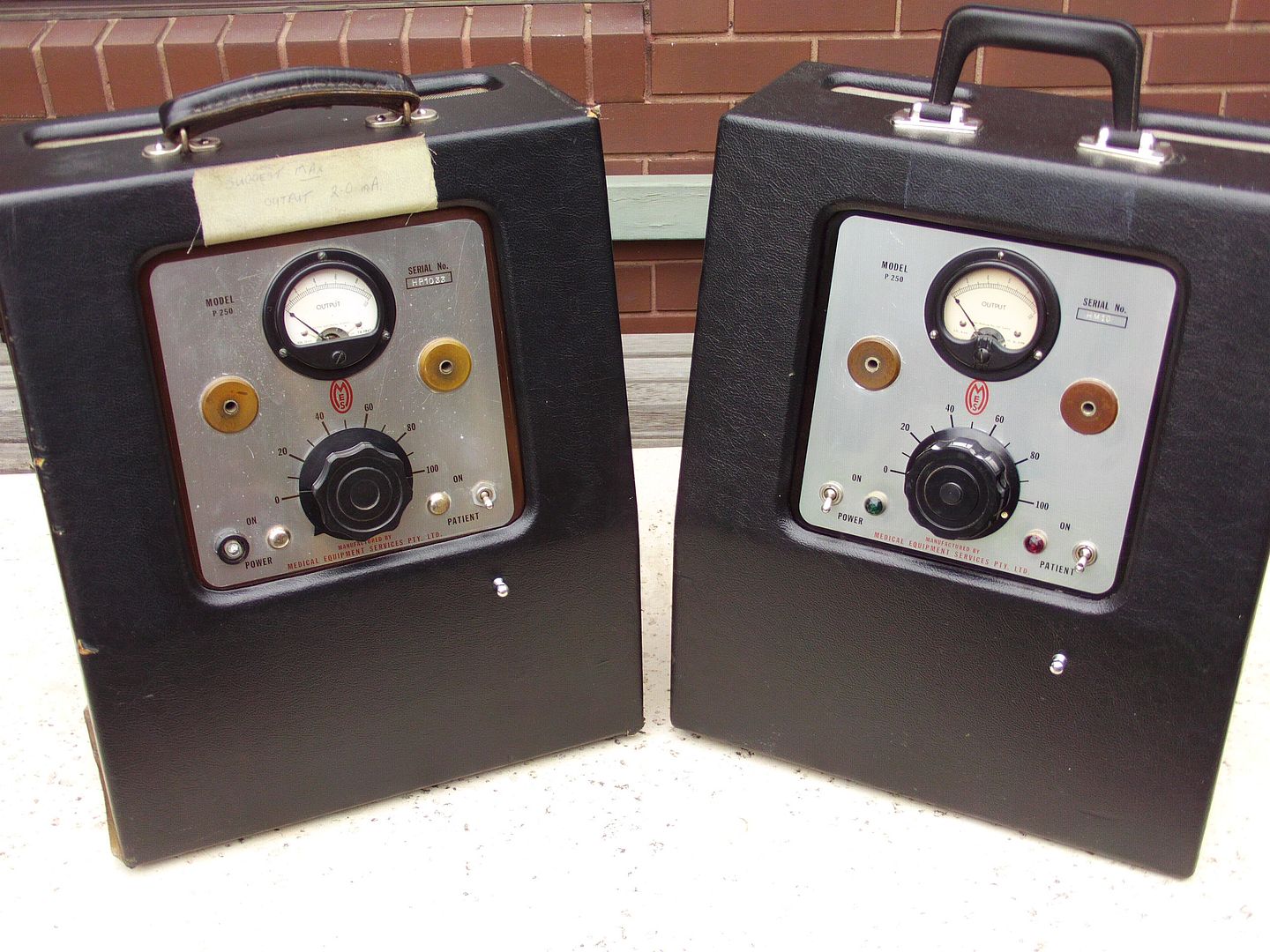 They do have an eeriness about them, don't think I should scrap 'em, there'd be some valves, probably a huge transformer or two.
going to give them a go on ebay and see if anyone wants 'em as they are, think these would be quite collectable.

The backs..






The're different models, the one on the right is a newer version.
it's been updated with different switches and the handle, it's also 5 kg's heavier then the left one.






Both have identicle service labels, last time seviced was 1989 so that might suggest these were made
mid 70's, I'd imagine medical equipment get's quite a bit of use before they stop servicing it
and taking it out of use.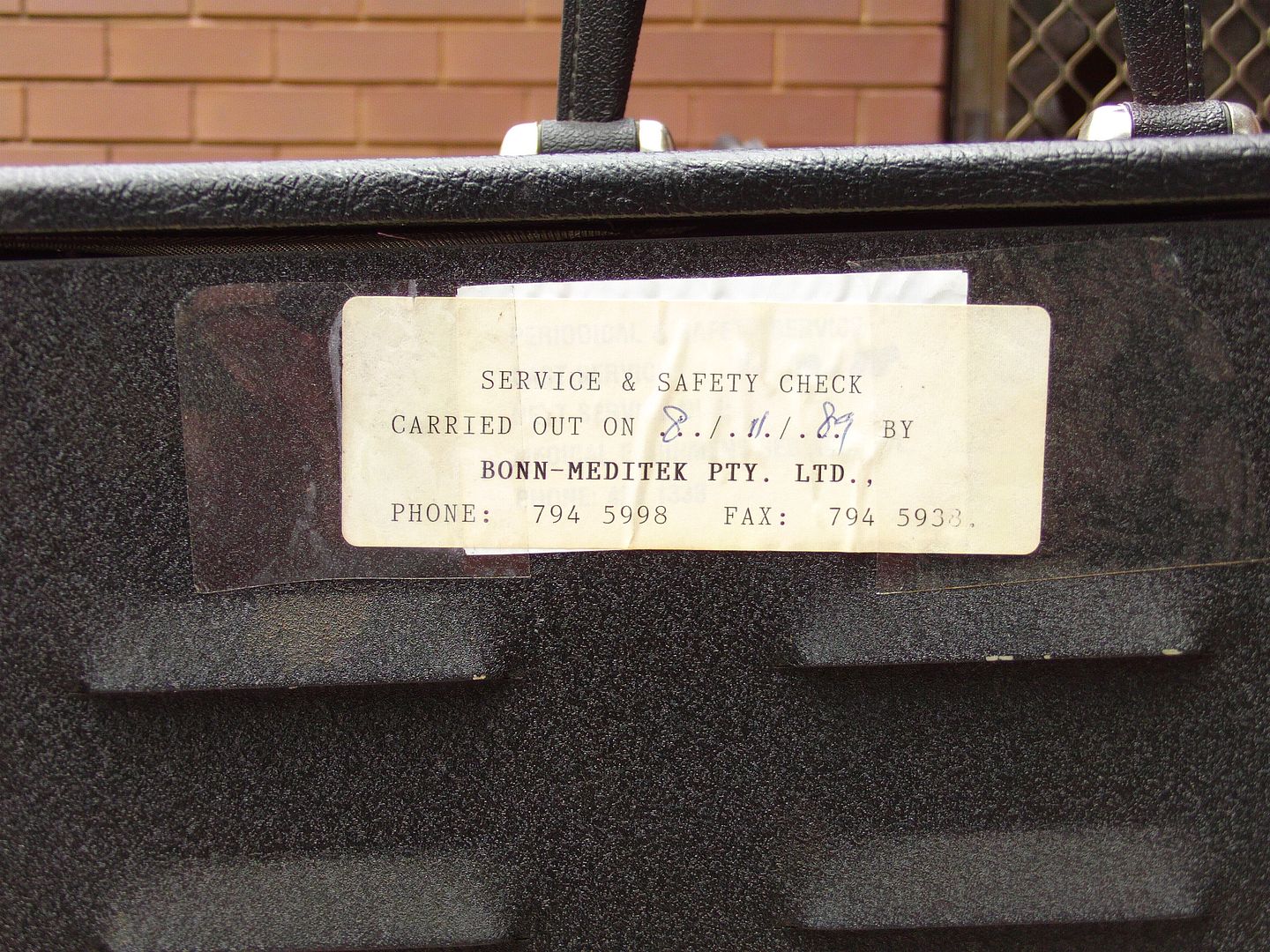 The company is still making medical equipment in Australia so maybe there's collectors of the brand too.






we'll see how they go, if they don't sell I might scrap one out.
any guesses on what these are worth? and how much I should list them to start?