Hey guys, Copper Stackers mostly come in two forms, solid & goblet.
I'm a bit of a PM stacker and copper is something I like to stack too.
copper wire is bulky, even if you squish it up it still takes up more space then the weight suggests.
so copper wire or copper piping doesn't quite cut it on a stackers view point.
Then one day I pulled my first copper stacker heat sink from a pc, knocked it out and found it to be a solid copper rod.
later on I found the goblets, real nice machined copper too, so I came up with copper stackers.
the're perfect to stack, small enough to be used for trading too, they vary in weight but most the solid stackers weigh in at around 190 grams.
I'm about to knock a few more out today..
I use one of them steel rods you get out of printers, a nice thick one, and knock out the stacker.
sometimes they just won't budge, you'll know as they won't move even a tiny bit, if they do they'll come out,
if they don't, you could put them aside and use an angle grinder to cut through the alloy.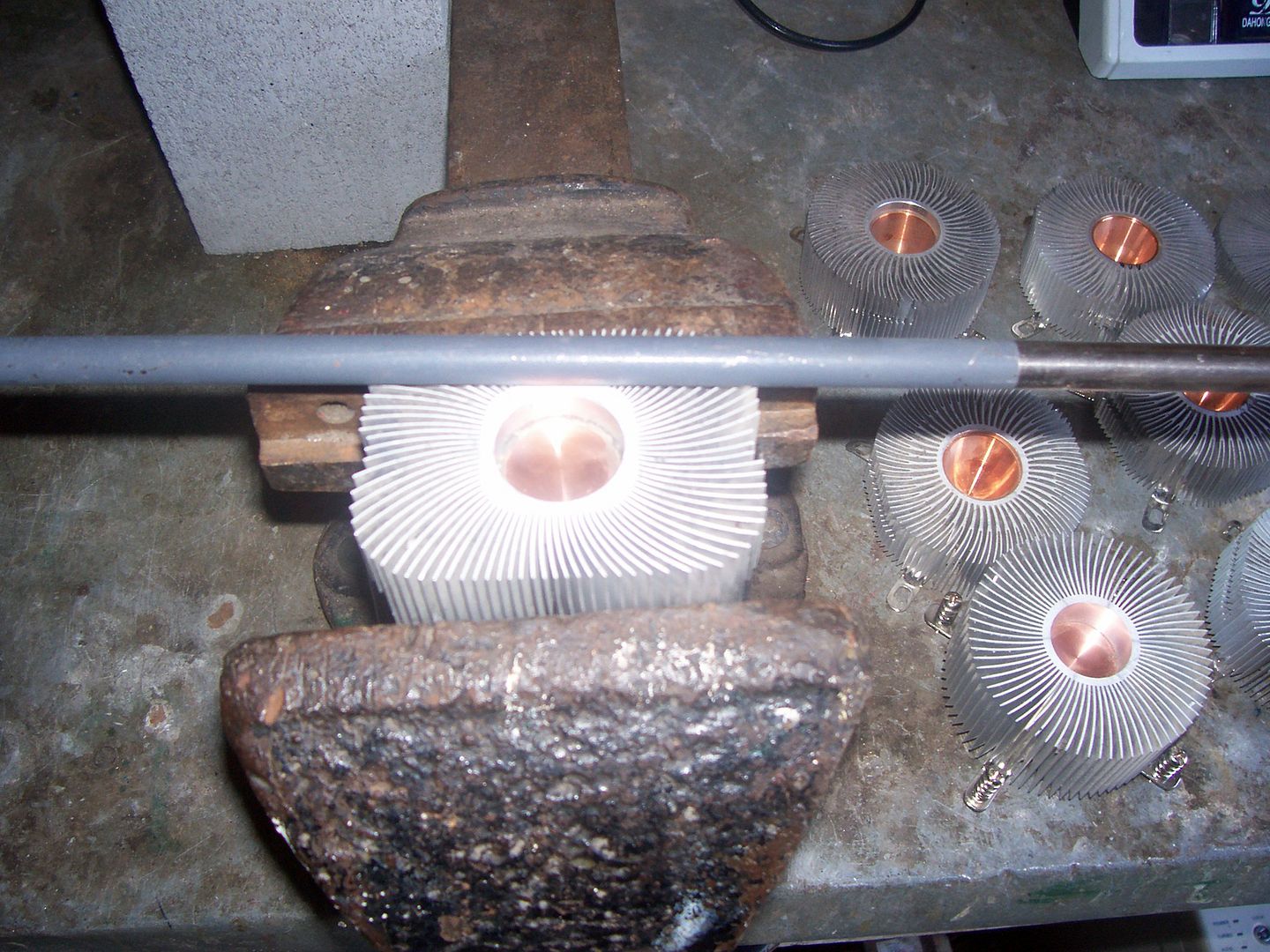 heatsinks with goblets usually have the steel bracket, when you knock out the goblet, the steel plate just slides off
3 metals now, extruded alloy, steel bracket, copper stacker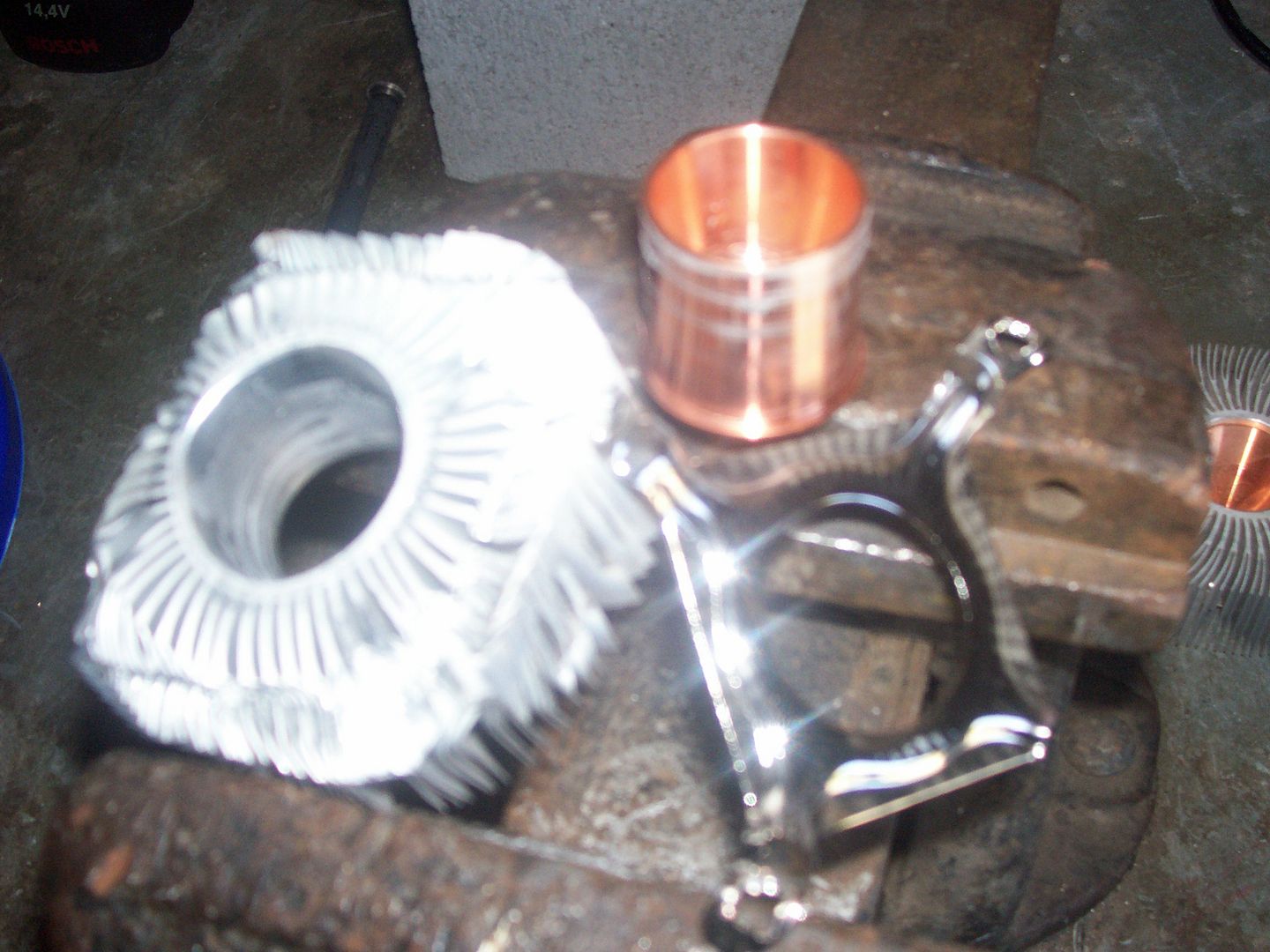 My Stack, only a couple more to reach the big 10kg!
stackers are graded as candy, or #1 copper, currently it's around $5.80 kg