Hi Guy's, Just an early heads up on a new bullion release from the Perth Mint.

Tomorrow, Monday the 12th, Perth Mint and bullion dealers worldwide will be officially releasing the 1 oz Croc'
A new bullion product to rival traditional low premium bullion coins around the world, in particular the American Silver Eagle & the Canadian Silver Maple.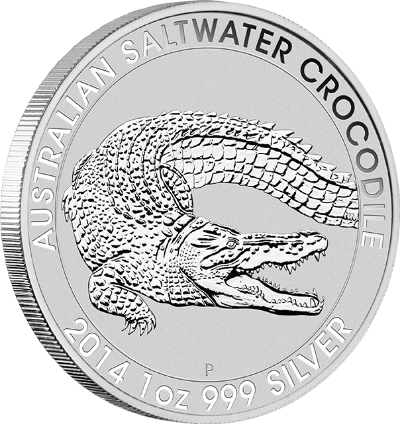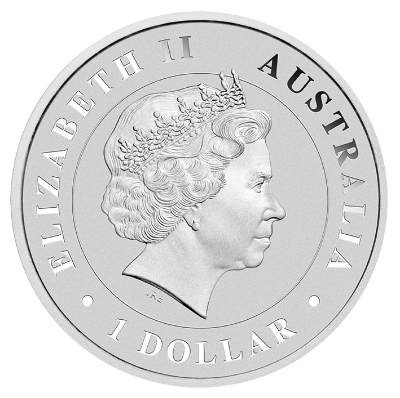 Unlike current issue Perth Mint bullion, the Kook's, the Koala's & the Lunar's. The Croc's will come loose in tubes, not individually encapsulated like the others.
There's 25 coins in a tube (25 oz) and the tubes have a Tamper evident holographic seal.

The seals are interesting, what comes of the coins out of tubes? would they turn out to have a lower value than a sealed tube?
I'd imagine that a sealed tube would be easier to sell then.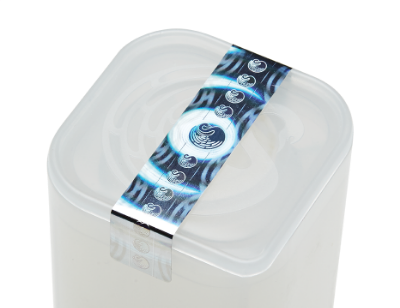 So this series is very much like the American Silver Eagles (ASE's) in the way they are packaged and sold so just like ASE's, they should have a lower premium
compared to the high end kook's, koala's & lunar's.

There's 20 tubes to a monster box (500 oz) for those that like to splurge..
Mintage is a whopping 1 Million, you'd think it's an ambitious number but to put it into perspective, they'll be on the international bullion market competing
with the ASE's & Maples which they mint something like 30 milllion coins of each, so in that sense the croc's will have an edge.

The design of the silver crocodile is somewhat lower in prestige then the regular bullion coins, coming loose in tubes means collectors will probably want them
put in capsules, a capsule costs about 50c so it's no real big deal, But the croc's do lend themselves to the grading system, I won't be surprised if dealers pick
out perfect specimens, get them graded and put crazy premiums on 'em, My advice is, don't get fooled by graded bullion, it's fine with rare old coins etc but the premiums
I see on graded modern bullion is ridiculous, stick with bullion at bullion prices and you can't go wrong.

I think the 2014 Perth Mint 1 oz Crocodile will be a hit in Europe, just the word crocodile rolls off the tongue nicely, add a european accent and it's perfect!
The U.S. stackers will like 'em too, it just depends on what the premium will be, if the're higher than a silver eagle then no chance, but if the're equal in price, they'll go ok.

It appears these new 1 oz croc's will be the first of a new product range from the Perth Mint and not a new series of coins, so there won't be a 2015 croc', it'll
be something else but along the same lines, lower premium bullion is the theme.

Here's some latest news..
The coin's reverse features a large saltwater crocodile with its mouth open, displaying its sharp teeth. It also features the inscription AUSTRALIAN SALTWATER CROCODILE, the 2014 year-date and coin specifications as well as The Perth Mint's traditional 'P' mintmark.

The coin's obverse bears the Ian Rank-Broadley effigy of Her Majesty Queen Elizabeth II and the monetary denomination of $1.00

Currently the price for these 1 oz saltwater crocodiles are at AU$25.50 each, but once dealers have had a chance to list prices, we'll have a more average price later today.
But in comparison, the 1 oz Koala is around AU$27.40 & the 1 oz kook' is AU$27.80 so about $2 per coin cheaper.

I'm really intrigued as to how these go, being the first of it's kind for the Perth Mint, well in 1 oz format anyway, the've done a couple 1/2 oz coins recently.
This is basically the first of this kind of bullion for the Perth Mint, a low premium bullion coin but with genuine collectability having legal tender status.
It's certainly not going to stop at the saltwater crocodile, once this low premium product is rolling with a few releases, I think the croc's will be key.

It's always good to get in at the start of something then it is midway, so I think many silver stackers will jump onto these.